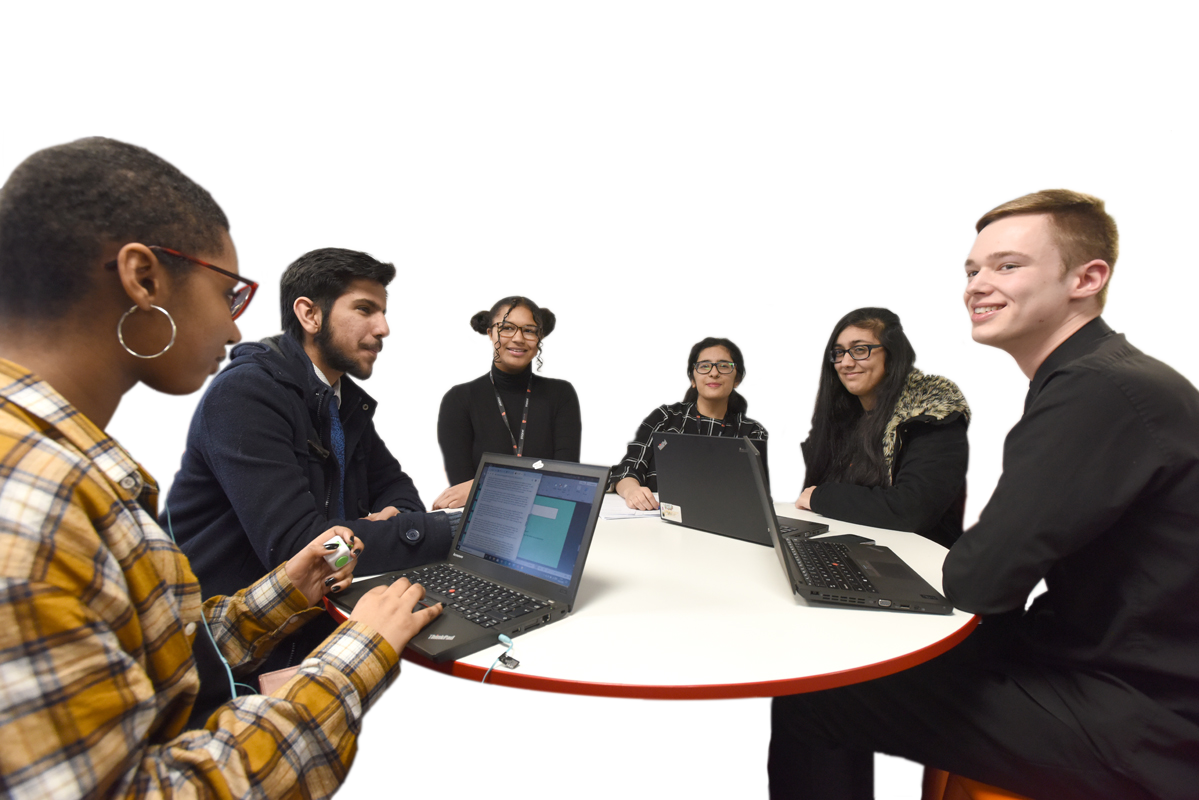 Shireland Collegiate Academy serves a socio-economically deprived area in Smethwick and it is within this context that we strive to raise our students' ambitions: aiming higher and seeing further.
Our students are individuals, with their own unique combination of skills, qualities and attributes; one size does not fit all and so our careers programme aims to meet the needs of all our students. We aim to offer an insight into the world of work, higher education, further education, as well as apprenticeships and encourage our students and their families to explore all the possibilities. At regular stages during their school career we support them with impartial advice and guidance as they navigate their way through selecting courses at the different Key Stages.
OUR CEIAG TEAM
Ms Noshin Yasin – Careers Adviser
Mr Tony Reade – Careers Leader
Mrs Denise Fox – Careers Senior Leadership
THEME
Self-Awareness
OUTCOMES
"Who am I?" Knowing personal strengths, interests, skills, etc.
IMPLEMENTATION/ACTIVITIES
Whom do you relate to? Family member, friend, famous person
Learning about transferrable skills
Linking skills with future jobs
Family Inclusion
THEME
Skills development
OUTCOMES
Recognising employability skills
IMPLEMENTATION/ACTIVITIES
Breaking out of stereotypical moulds: gender norms, cultural norms, socio-economic norms…
Working on financial, entrepreneurial and creative skills to broaden horizons
Taster sessions
THEME
Options and choices
OUTCOMES
Making informed decisions
Ensuring students are aware of all pathways
Impartial IAG
IMPLEMENTATION/ACTIVITIES
Options Theme
START Profile
Knowing your academic aptitude
Learning about subject and qualification requirement for various fields and sectors
Family Inclusion
THEME
The World of Work
OUTCOMES
How to write a CV
Mastering the Interview Game
What makes me employable?
Dealing with competition/How recruitment works
IMPLEMENTATION/ACTIVITIES
One Job Challenge
Learning how to highlight relevant achievements
Prompting ambition
THEME
Pathways and self-branding
OUTCOMES
Skills Development
Knowing pathways and opportunities
Standing out from the crowd
Planning my future/Action Planning
Impartial IAG
IMPLEMENTATION/ACTIVITIES
Linking subjects and interests to careers
Matching skills to jobs and pathways and learning formats
Target setting, having goals and contingencies
THEME
Route to profession
OUTCOMES
Delivering holistic IAG
Post 18 Options
Identifying talents, interests, skills and progression
Work Experience
IMPLEMENTATION/ACTIVITIES
Getting a taste of different professions: What are various jobs about
Looking at options with an open mind
University Open Days/Careers Events visits
Futures Programme
Students organise their own work experience with the help of the CEIAG team
THEME
Self-Actualisation
OUTCOMES
Following the plan
Realistic Goals
Having backups
Identifying skills that can be projected in the real life context
IMPLEMENTATION/ACTIVITIES
Informing students of various types of opportunities out there
Target setting and reflection
Support with Personal Statements
Support with applying for Apprenticeships
Careers Days
START Profile
Workshops
Guest Speakers
Tutor Sessions
Careers Trips
One on one careers interviews
Work Experience
PSHE Sessions
Professionals' Talks
Group Talks by Employers, Universities and Training Providers
Skills Development Activities
Engagement in competitions and workshops
Visits to Universities and Careers Events
1. A stable careers programme
2. Learning from career and labour market information
3. Addressing the needs of each student
4. Linking curriculum learning to careers
5. Encounters with employers and employees
6. Experiences of workplaces
7. Encounters with further and higher education
8. Personal guidance
Key Stage 4 and 5 option choices
All Year 9 students receive a 1:1 appointment with our Careers Adviser during the first half of the Autumn Term to discuss the various course options available to them at Key Stage 4. Families are welcome to attend this meeting. Following on from this, all students attend a 1:1 meeting with a member of the Senior Leadership Team or Heads of Department to discuss their chosen courses ahead of starting their lessons in the Spring Term of Year 9.
In Year 11 students have the opportunity to choose from one of the following pathways:
Full time study at a college, sixth form or training provider
Full time work or volunteering combined with part time education of training
An apprenticeship
A traineeship
Careers Advice
Students receive impartial advice on their options, including access to Universities and local Colleges and Apprenticeship providers. Students are offered the opportunity to discuss their chosen pathway with the Careers Adviser and a Connexions Adviser.
Find out more information via the links and booklets below: