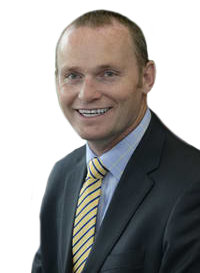 Mr D Irish - Principal
David joined the Academy in 2010 and has been Principal since 2017. He has extensive experience of supporting schools in the Trust. David is also the Lead for Secondary Education and Deputy CEO of Shireland Collegiate Academy Trust.
David studied his degree in Physical Education at Leeds Metropolitan University and went on to complete his PGCE at the University of Exeter. He has been teaching for 20 years and has held positions on Senior Leadership teams in a range of schools across the West Midlands area.
David believes that all students deserve a world class education and that schools should provide students with opportunities that inspire them towards their future careers.
In his spare time David enjoys watching and taking part in sporting activities such as rugby and golf.
Mrs A Bell - Vice Principal
Andrea Bell has been the Vice Principal at Shireland Collegiate Academy for the past year having spent 19 years at the Academy as an Assistant Principal, Head of Pastoral and Head of Physical Education. Andrea has overseen a period where the Academy is now top in Sandwell for Progress and attendance has risen to above 95%.
Andrea grew up and was educated in Northern Ireland before moving to the West Midlands to study Physical Education at the University of Birmingham.  Her passion is ensuring that all young people, no matter their background or ability, can achieve the best that they can and, in doing so, open a wide range of opportunities.
In addition to leading on Key Stage 4 standards, Andrea teaches Physical Education at Key Stage 3 and 4.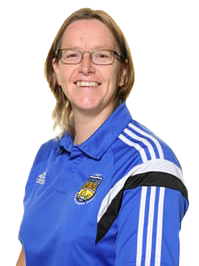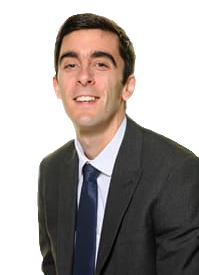 Mr D Green - Vice Principal for Curriculum, Data and Assessment
David Green has been a Vice Principal at Shireland Collegiate Academy for the past year and has worked at the academy since 2007, with his previous roles including Assistant Principal, Teaching School Director and Head of mathematics.  David is also a Specialist Leader of Education for mathematics.
Originally from Derby, David holds a degree in Mathematics, Operational Research, Statistics and Economics from the University of Warwick and settled in the Birmingham area after graduation.
David is passionate about providing all students, regardless of their background, with a range of opportunities and experiences to enable them to succeed.  In particular, he believes that students' educational experience, and therefore our curricular offer, should reflect the need to develop students' ability to contribute positively to society when they leave the academy.
In addition to his role as Vice Principal, David continues to teach mathematics and enjoys teaching students how to apply their numerical and mathematical skills so that they are able to fall back on these as a decision making tool in later life.  David's wider areas of interest include the development of teachers' use of evidence-based practice and the use of technology to support learning.
Mrs H Parwana - Vice Principal for Standards in Key Stage 3
Harj Parwana has been the Vice Principal at Shireland Collegiate Academy for the past year having spent 13 years at the Academy as an Assistant Principal, Head of Faculty and Head of English. Harj is a Specialist Leader of Education and is leading on Literacy for Life at the Academy.
Harj grew up and was educated locally in Smethwick reading a Degree in English at the University of Birmingham. Her passion for outstanding teaching and learning  and her belief that all young people, regardless of their background and starting point in life can achieve anything is unyielding. Harj sets the highest standards of herself and those around her, always striving for the best outcomes.
In addition to leading on standards in Key Stage 3, Harj also delivers English Language and Literature. She is passionate about giving all students the opportunities to develop a love of reading literature and developing an understating of the power of how raising literacy levels unlocks access to knowledge that each child needs to succeed.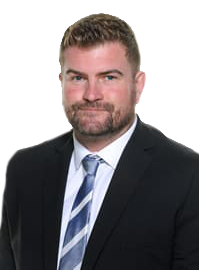 Mr D Smith - Assistant Principal with responsibility for Student Development
Dave Smith has worked at Shireland for a little over 4 years and has been working as an Assistant Principal for the majority of that time.  From his background in Sports and PE teaching he combines his interests in Student Development with  developing the confidence of students and engaging them in a range of activities beyond the regular school day.
Dave grew up in Leamington Spa where he stayed until 18 before moving to University to Study Sport Science and Sociology which he combined with playing Rugby at a high level.  Further to this studying for a PGCE in Secondary education.  Having coached a taught a number of sports such as Rugby, Basketball and Watersking across the world including 10 years in Virginia, USA, Dave developed this key ethos regarding teaching and learning which provides opportunity to engage all students and develop a passion for learning and a respect and politeness culture between Students and teachers.
As a Senior Leader Dave takes time to help students achieve in Leadership positions and understand how to use their student voice to help become the industry leaders of tomorrow.  He takes time to listen to student views in order to make the school a positive learning environment for all.
Mrs D Fox - Head of Sixth Form
Denise has been the Head of Sixth Form at Shireland Collegiate Academy for the past three years. This September Denise is also taking on the roll of Careers Lead for the Academy. Denise has a wealth of experience teaching geography for 21 years.
Before Shireland Collegiate Academy Denise led an A Level Centre at a Further Education College in Gloucestershire and prior to that was a Head of Department and Advanced Skills teacher at Secondary School in Cheltenham. Denise read geography at the University of Plymouth and is a passionate advocate for the subject in the modern-day world. The role that we play as global citizens is an integral part of Denise's teaching and she will regularly use news stories and fieldtrips to help bring geography to life. During her time as an Advanced Skills Teacher in ICT Denise promoted the use of technology to engage young learners and this is particularly important when preparing students for the world of higher education and the world of work. Denise believes herself to be very fortunate to work with the Sixth Form team in helping shape the future prospects for the students in our Academy. There is a firm belief by her that all students have the capacity to be successful and realise their ambitions with plenty of hard work, encouragement, support and opportunities.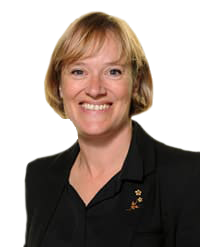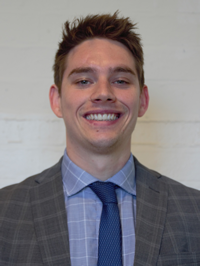 Mr N Spark - Assistant Principal, Behavioural Lead
Nick Spark joined Shireland Collegiate Academy September 2019 taking responsibility for BMS (Behaviour Management Services) and the day to day running of behaviour and standards across the academy.
Having studied Ancient History at the University of Birmingham, Nick relocated back to Birmingham from the North West in 2014 to work as a history teacher at the CTC Kingshurst Academy. At the CTC he took on a number of extra responsibilities before entering pastoral leadership as the school's Pastoral Manager for Attendance. Following the CTC joining Tudor Grange Academies Trust, Nick worked as an Assistant College Leader responsible for pastoral care and raising standards.
Nick believes excellent behaviour for learning is the key to a successful school and that outstanding relationships between staff and students are central to this. Striving to further embed these relationships within BMS and the wider school will underpin all of his work moving forwards.
Nick is a keen believer that all staff should model the behaviours they wish to see within and outside their classrooms – personally, he looks to foster resilience, respect and ambition within young people by setting high expectations for all and consistently praising excellence.
Mrs S Deane – Director of Professional Development
Sarahn Deane joined Shireland Collegiate Academy Trust in January 2020 after working for 27 years in Dudley schools. Starting in Dudley as an English teacher and moving on to Head of English she became an Assistant Principal with responsibility for Teaching and Learning and training teachers before moving on to Shireland.
Sarahn grew up and was educated in the Midlands, leaving the area to live in Yorkshire whilst completing her degree in English with History. Missing the red brick buildings and best accent, Sarahn returned home to complete a teacher training qualification at the University of Birmingham.
Sarahn believes that ensuring teachers have the best training and development leads to enhanced performance in classrooms. This, in turn, means that the young people in those classrooms benefit and achieve their best, fulfilling their goals and increasing their future prospects.