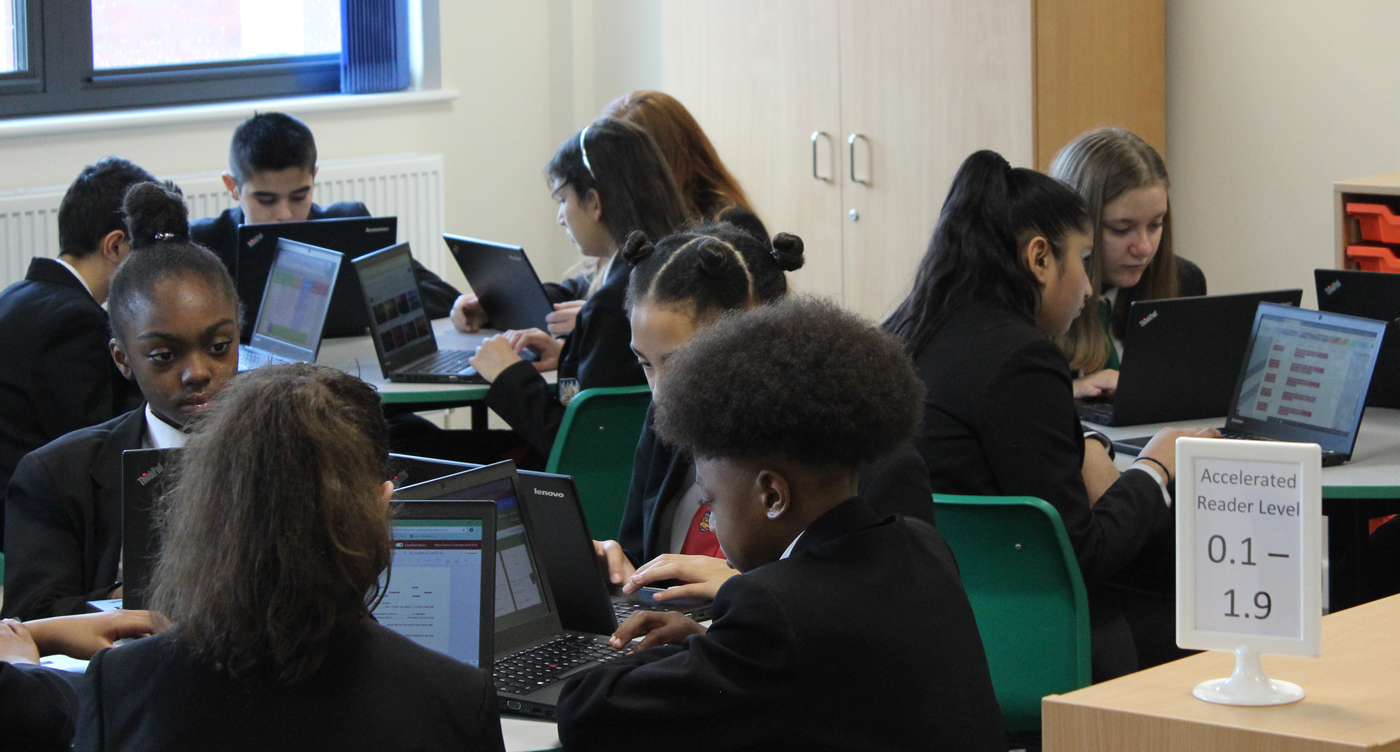 Finishing Primary School and beginning the new journey to Secondary School is a really big step for students and families.
Our aim is to make our students feel safe, secure and confident starting at secondary school which is why at Shireland Collegiate Academy we offer a carefully designed transition summer school programme to introduce our new year 7s to Literacy for Life as well as spending valuable time with their new L4L teacher and fellow classmates.
Watch this space for details of Summer 2020's Summer School!
Our 'War of the Worlds' inspired 'Alien Invasion' project is delivered during the two induction days. Students will take part in a number of exciting activities such as creating a drama piece. Student will work collaboratively to devise a performance in the style of a newsflash along with producing a radio broadcast. During 'Alien Invasion' students complete a series of numeric code breaking activities. These activities allow students to further develop ideas and rules which explain the problem.
Within this project, students retell the story of the War of the Worlds in an interesting and creative manner. They use musical instruments which they have created as part of their flipped homework and the activity will allow students to work on their Creative Competencies. Students will also have the opportunity to develop their team building skills as well as Literacy and Technological competencies.
Wildest of the wild, is a inter house activity competition. During Induction, students will be expected to work as a form to decide which student is competing in a variety of events during Summer School Phase One. Activities range from athletic events, football matches and games which will attract all.
A knowledge of the radio play and film War of the Worlds will be helpful for when students attend the Induction days.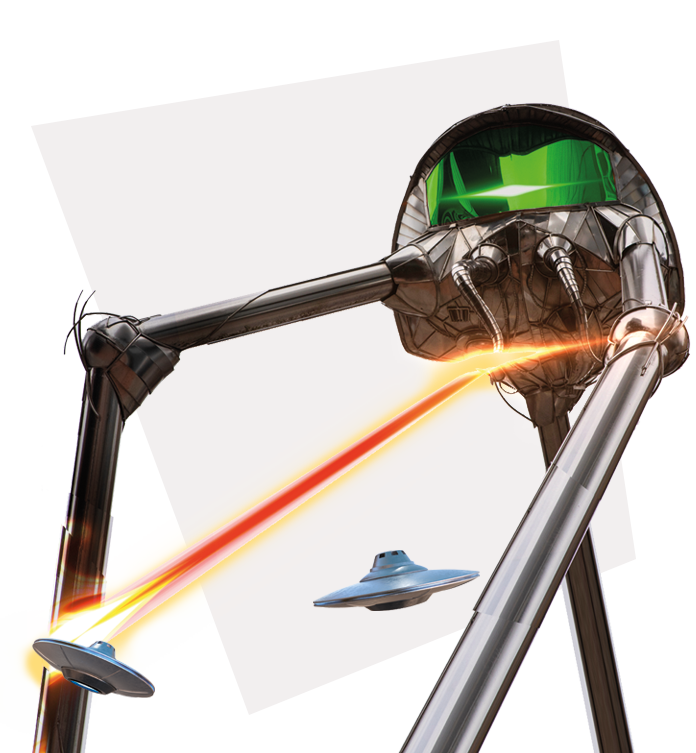 Summer School Phase One continues to build skills and relationships developed during Induction Days, whilst incorporating a new theme; 'Going Wild'. It is carefully planned with activities including creating documentaries, an Immersive room experience, preparing presentations and using resources to explore habitats. Everyone will be able to use our wide variety of technology at Shireland throughout this week to support you with your learning and help you develop key skills as well as learning important Geographical, Scientific and Environmental knowledge.
New for this year, students will be using an online creative writing tool called Night Zookeeper. This online programme is an excellent tool to engage students in their writing as it uses a gaming dimension to enthuse students. Students must complete activities to build their online zoo and protect it from attack.
Wildest of the Wild will take place during Summer School Phase One. All members of the form will be expected to earn points for their house by competing in activities against other tutor groups. This is designed to boast group moral, support others and showcase talents as well introducing the academy House System to the year group.
An understanding of different habitats around the world and the types of animals that live in them will be helpful for students to have before they come to Going Wild.
"Summer school at Shireland Academy is really fun. It was during Summer School I met my best friend. We both met at Dudley Zoo and I loved this trip. I made lots of friends during this week. I loved it there because I got to know Shireland Academy and we had the opportunity to use some fantastic technology". – Luke Turner 7K2
"Summer School was a great experience for me because I had a chance to explore the Academy and understand the facilities. I loved Summer School because it was a great way to get ready for School. I met my form tutor so I wasn't nervous for September. It was great fun". – Habeeb Akhlaq 7K2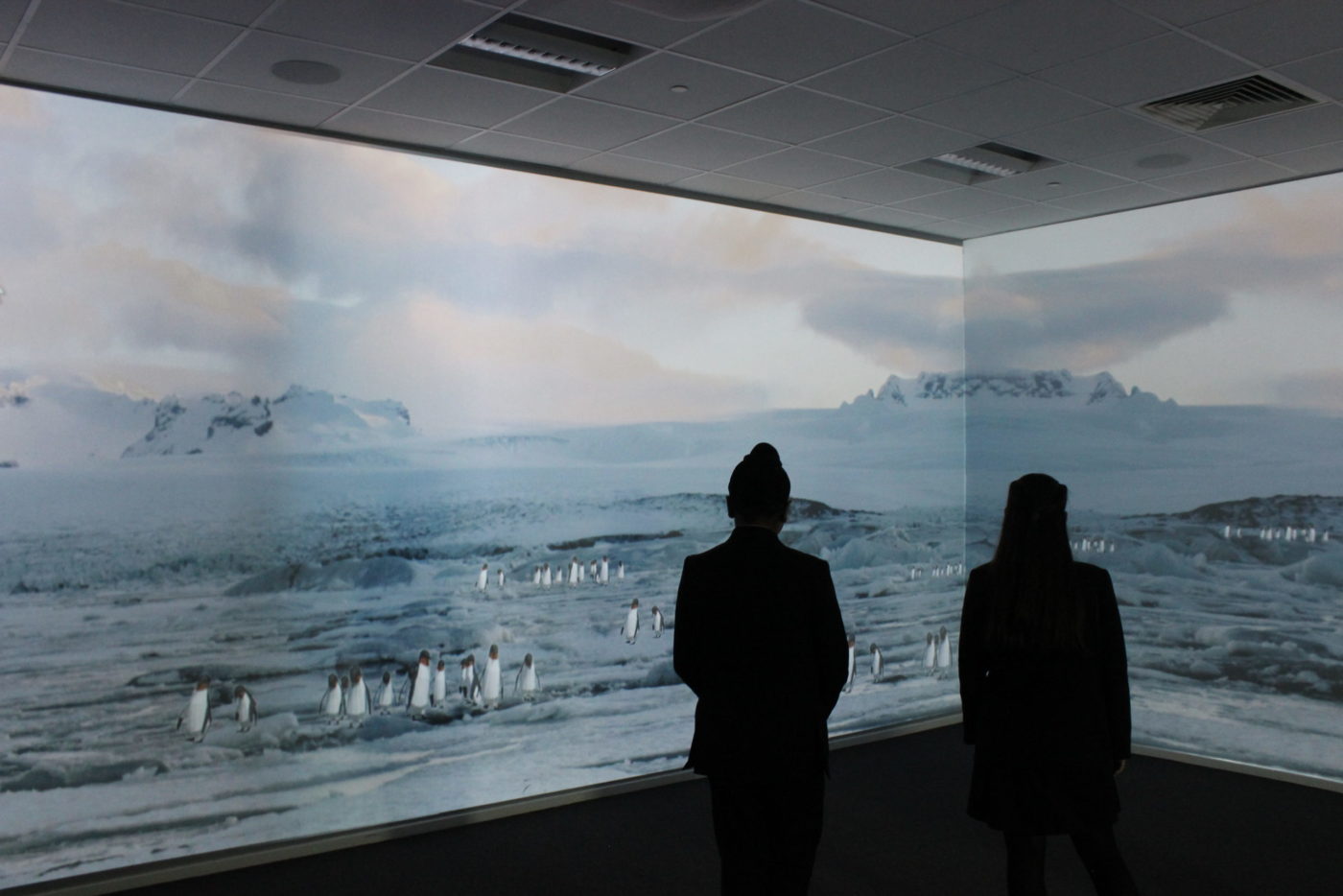 'Digital Dragons' Den' is a fantastic opportunity for Year 7 students to get a head start using all the cutting edge technology, available here at the Academy.
Digital Dragons' Den is a technology based summer-school project where students will develop ICT and Computing skills ready for life in Year 7 and the Literacy 4 Life curriculum. It gives students a head start in using technology for learning well at Shireland and builds on the work they have done in Going Wild.
Students will have the opportunity to complete fun, interactive workshops such as Flashy Flash Animation and Magnificent Movie Making. In groups they will then use all of their new skills to create a "Dragons' Den" style pitch, with the top groups having the opportunity to present to some of the world's leading educational technology experts that have kindly agreed to support the project and act as Dragons.
Digital Dragons' Den will be packed full of exciting workshops that develop their presentational skills as well as digital skills with opportunities to win top-tech prizes.
Everyone that completes Digital Dragons' Den to a high standard will also be recognised as a Digital Leader throughout their time in Year 7. Digital Leaders will be offered special opportunities to extend their Computing and IT skills.
Digital Dragons' Den takes place at the end of August and culminates with our Transition Graduation Ceremony where awards for attendance and effort across all three phases of the Transition Programme are given out by our Executive Principal, Sir Mark Grundy.
An understanding of how the TV programme Dragons' Den works would be ideal for students to know before they attend Digital Dragons' Den.