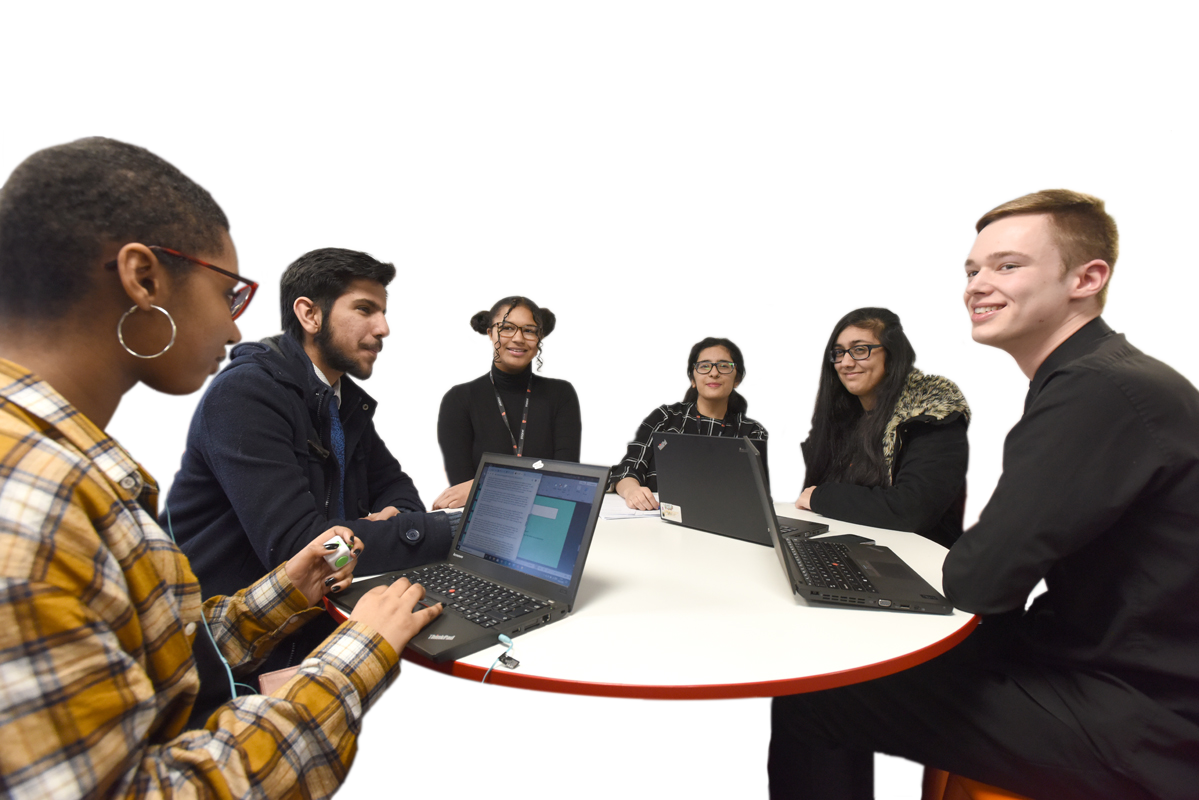 Our students are in a school Sixth Form setting, which offers parents and families assurance that our traditional set of values and expectations is upheld. We also recognize that our students are preparing for the world of Higher Education or employment, and with that in mind, we have a number of privileges for our students.
Student Leadership Team
We have a pro-active, hard-working student leadership team who meet the Head of Sixth Form every week to discuss the running and development of the Sixth Form experience. We also have an active student rep team, who regularly attain the views of the whole student body and feed this into the student leadership team meetings.
Students are issued with their own laptop device to use during their time in the Sixth Form. Students have full access to our online platform of study resources, including tailor-made class sites for each teaching group. Students also have specific software on their laptops for such subjects as Product Design and Computer Science. This gives our students a fantastic opportunity to be flexible in their studies, in and out of lessons. Our etech team are on hand to offer support if ever needed.
Whilst being in a school setting we recognise the need for our students to be able to mature in to young adults. As a result, we have a business dress code. The students respond well to this privilege and understand how they are role models to the rest of the school.
Students access a range of study rooms, within the Sixth Form block. There are rooms for silent study, as well as the collaborative zone, where students can work with peers.
Students are given the privilege of attaining a lunchtime pass, subject to excellent attendance and academic progress. Students highly value this opportunity to leave the site at lunchtime.
Students have access to our designated careers resource centre, located on the first floor of the Sixth Form Block. Students can use a wide range of resources within the space, as well as book a one-to-one meeting with our Careers Adviser to discuss any aspect of their career ambitions.